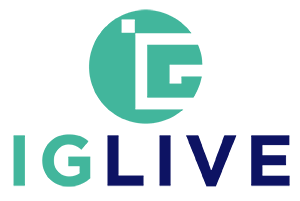 Event Details
Register:
Contact Dorothy Michalowski
Date:
Monday, June 12 - Tuesday, June 13
Time:
7:00 PM CT June 12 - 2:00 PM CT June 13
Location:
Swissotel Chicago, 323 E Wacker Dr, Chicago, IL 60601
About IG LIVE
IG LIVE is a concise and impactful program exclusively for Intelligence Group members. We invite you to spend a few hours with us to engage, inspire and elevate your perspective through lively discussions around critical business topics.
The compact format of this event maximizes your ability to interact meaningfully with peers in person while minimizing your time away from home. Attendance is complimentary for Intelligence Group members.
To Reserve Your Place
Please contact Dorothy Michalowski to reserve your place at IG LIVE.
Attendance at IG LIVE is complimentary and includes Dinner on Tuesday and Breakfast and Lunch on Wednesday. This event is exclusively for members of the Intelligence Group.
Space at IG LIVE is limited and fills quickly. Please let us know as soon as possible if you will attend.
For Additional Information
Please contact Dorothy Michalowski with any questions.